Popular Nollywood actress, Etinosa Idemudia opens up on the crash of her six-month-old marriage, making it her second failed union.
This is coming after a controversial blogger, Stella Dimoko Korkus published an article on the marriage collapse of the actress with claims of getting the gist from a reliable source.
In reaction, Etinosa Idemudia lambasted the blogger and her source who keeps leaking information about her private life just as she did during her secret pregnancy.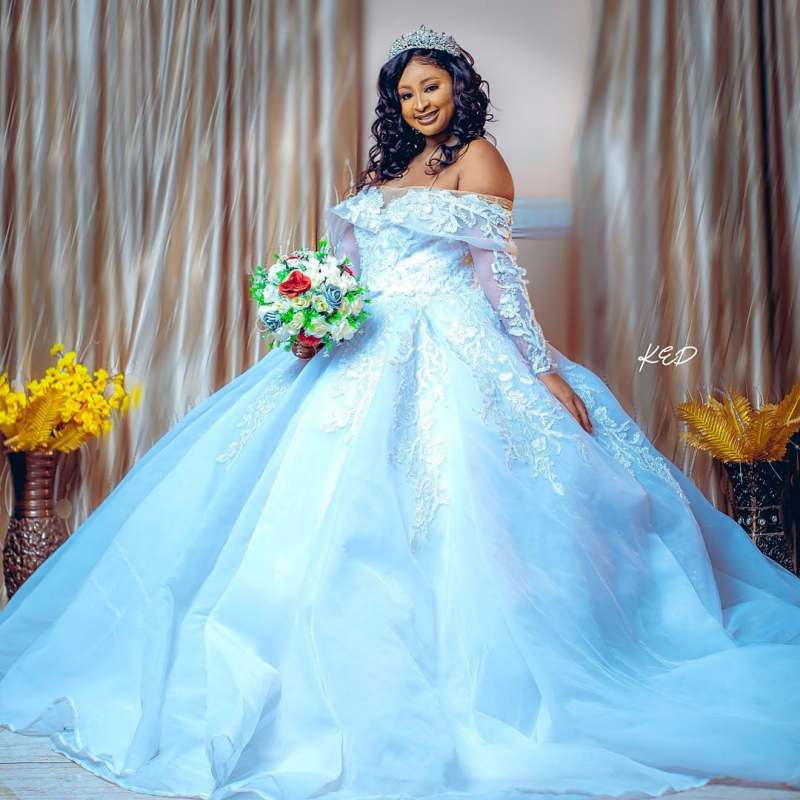 In her words;
"This 'old witch' again! I really didn't want to reply you but I feel you will never stop if I ignore. You were the first person to publicise my pregnancy that was barely trying to survive past first trimester due to its complications. I kept quiet.
Now again you have come and I know you have receipts else you won't dare us to deny. I don't blame you. It's the close friend, the insider who is feeding you.
May God forgive that person. Everyone is going through something including you! Thanks for getting this huge burden off my chest. You tried. But please from now on, avoid me Stella. T for Tenx"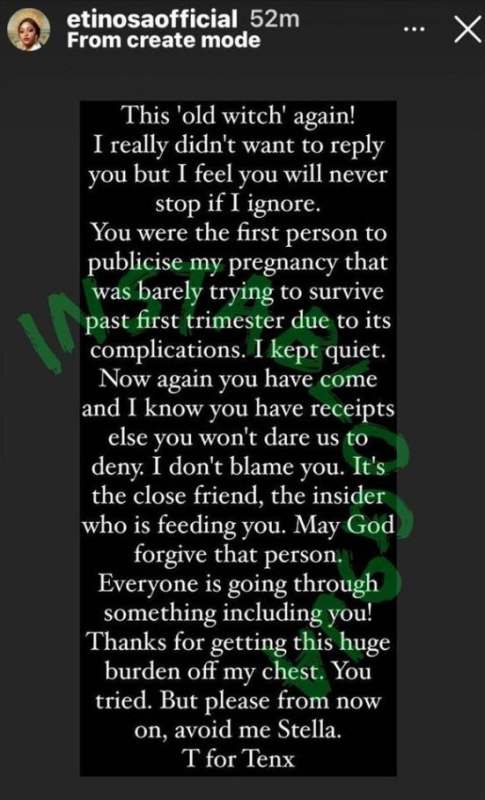 Please follow and like us: