George Floyd Reburied in Mbaise, Imo State.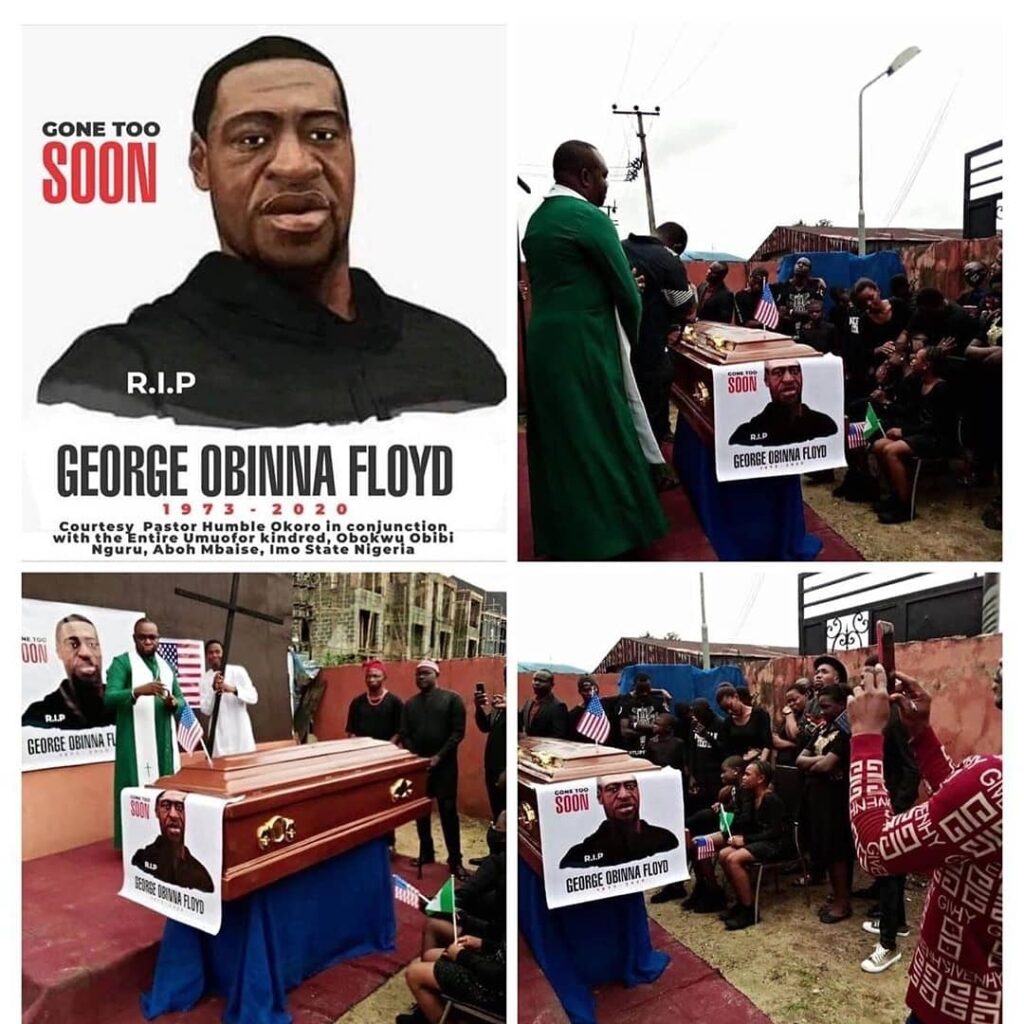 A clergyman, Pastor Humble Okoro, allegedly linked Late George Floyd to Mbaise.
According to Pastor Okoro, "I have traced the ancestral root of George Obinna Floyd to Umuoffor kindred in Obokwu obibi Aboh Mbaise Imo State, and I feel so happy now that we have reburied him alongside with his ancestors".