Big Brother Star, Erica, may have to give a second thought about living together with her love-interest Kiddwaya after Kiddwaya made a statement about the fact that he isn't prepared to marry her in the soonest possible time.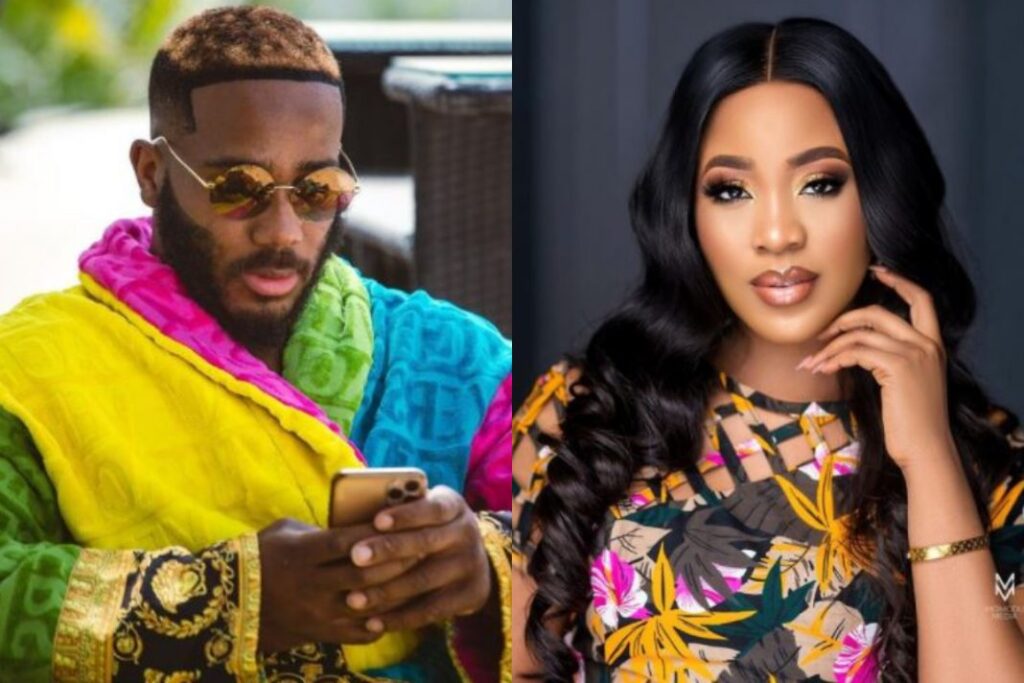 His dad, Terry Waya posted a picture of himself wearing one of the most expensive agbada going for someone's wedding and captioned it "Going to a wedding, supporting the next generation"
One of his fans replied to this impressive looking photo of his by predicting that he will be witnessing his son's marriage to Erica in the same style.
Out of nowhere came Kiddwaya who monitors his father's Instagram page very well. He replied to his dad's fan, "aunty, calm down"
Kiddwaya and Erica are at the moment in faraway Sierra Leone having fun with the country's version of the reality show. See the screenshot below of what transpired between Kiddwaya and the fan on his father's Instagram page.
Please follow and like us: