A young lady has cried uncontrollably over the alleged demise of Davido's son, Ifeanyi.
The young lady who was deeply touched by the sad news of the little boy's passing couldn't hold back the gates of tears.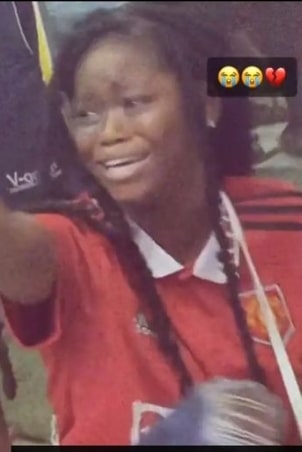 In a video shared online, the fan who just got the tragic news fell to the floor crying. She rolled around weeping while calling the little boy's name between wails.
Spectators who casually observed her weeping paid her no attention as they simply continued their discussion, leaving her to her sorrow.
Watch the video below;
It would be recalled that Ifeanyi had reportedly drowned in a swimming pool at the Davido's home in Lagos State
Please follow and like us: