Earlier, it was reported that Blossom's three years marriage to Maureen Esisi hit the rocks and that the actor had gone back to his ex-girlfriend, Lilian Esoro. It was also reported that Lilian is pregnant for him.
_
Debunking the allegation, the actress said she's not pregnant for anyone and also advised her fans not to believe anything they see on social media.
_
In an interview with SDK, Lilian said, "Please I am not with Blossom and we have not spoken for sometime since our last movie…I am not pregnant for him..Jesus Christ. Is that how one gets pregnant? I am really shocked…Please leave me out of this story,I am not involved.. Whoever involved me in this story must be joking. I am not pregnant for anyone, maybe it's another Lilian. Blossom is not staying with me!"
See the below image for when she denied it few months back.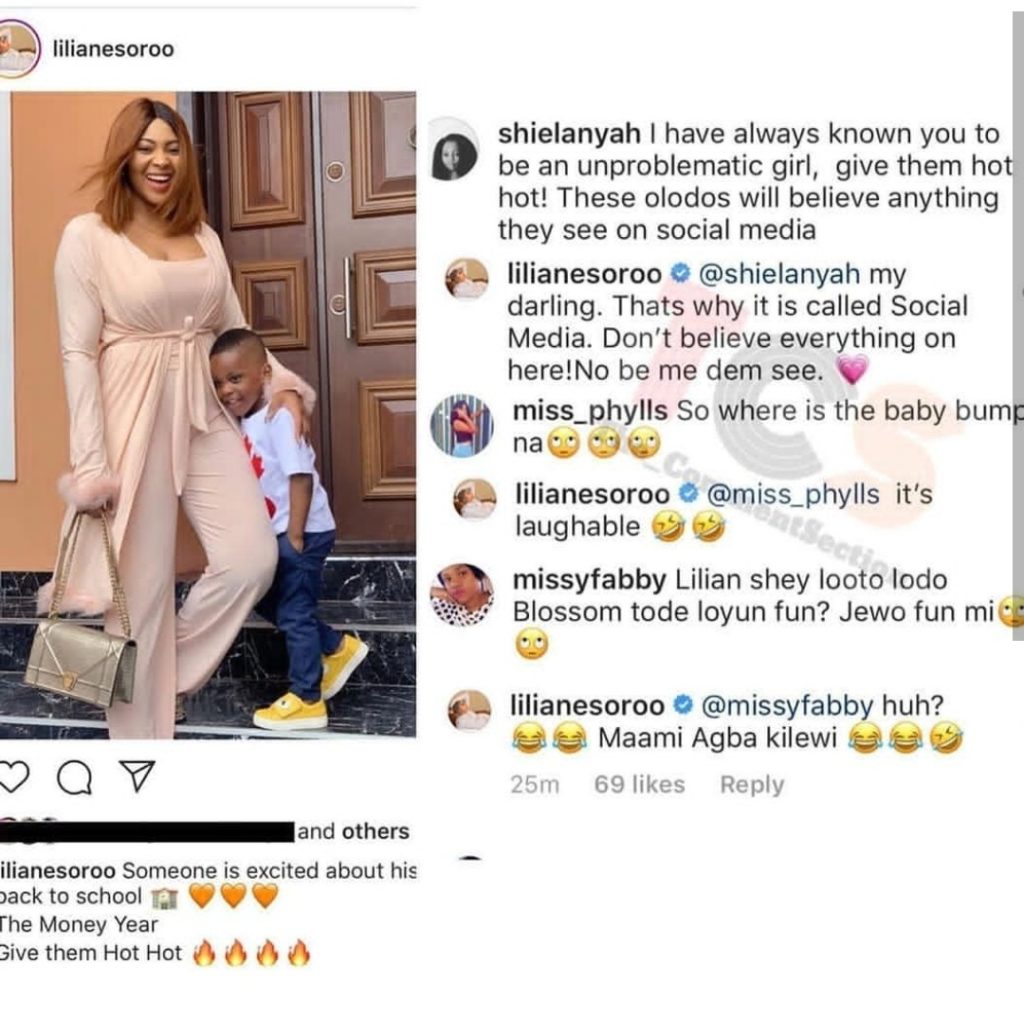 Please follow and like us: