A bride on her way to get married tells women that true love is not real and that men are irredeemable scums as she advises women to take money from them.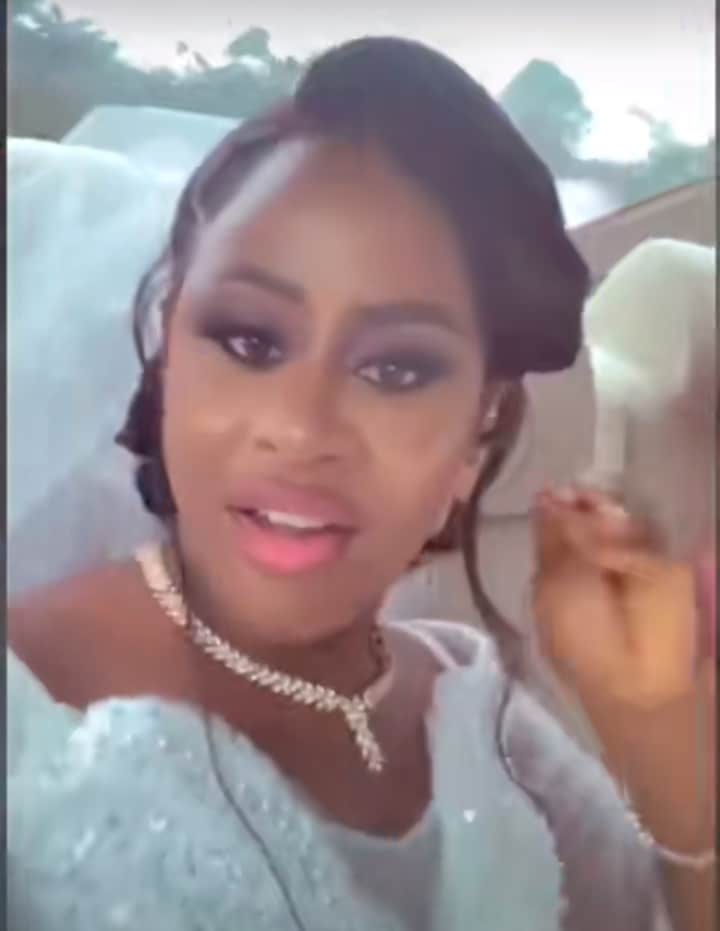 In a video which surfaced online, the unidentified lady was seen in her white wedding dress reeling off the advice to her gender.
The lady who was in a car, ostensibly on her way to her church wedding, said that true love doesn't exist.
She added that men are scums and shouldn't be loved by women.
According to her, any man that a lady catches, she should strip him of every penny he has and then dump him.
Please follow and like us: