Nollywood actress, Onyii Alex has taken her time to dish out a piece of relationship advice she extracted from a wholesome experience with men.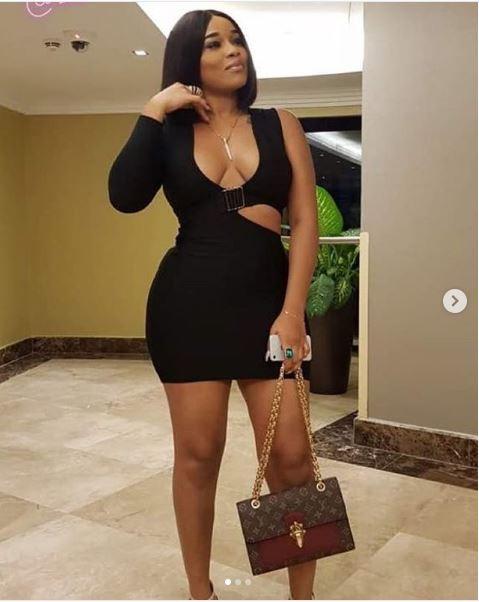 She has taken to her Instagram story to tell women that it's useless trying to keep a man that comes your way.
This is because there's nothing that can be permanent that can possibly exist between the both of you.
Instead, enjoy your time and walk away because surely men will disappoint you.
Here's what she wrote;
"You see ehn, lol, nothing is permanent with any man just enjoy your own time and go cause they will disappoint you."
Here's her post: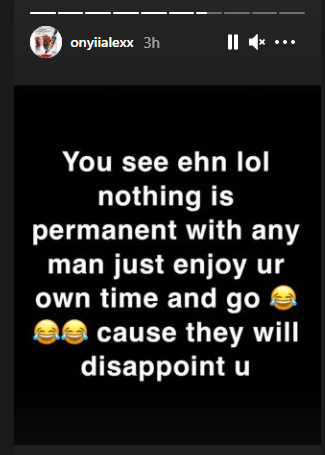 Please follow and like us: