A Nigerian man, Salami Olajide a.k.a Stubborn has been accused of beating his wife and mother of his three children, Salami Ruth to coma and trying to force deadly insecticide, sniper down her throat for trying to quit their marriage of 6 years. .
.
The incident reportedly occurred at the couple's apartment at Ijede Road in Ikorodu on Saturday March 7. Ruth, 33, who is nursing a six-month-old baby, was taken to Ajayi Hospital within the community where she is receiving treatment.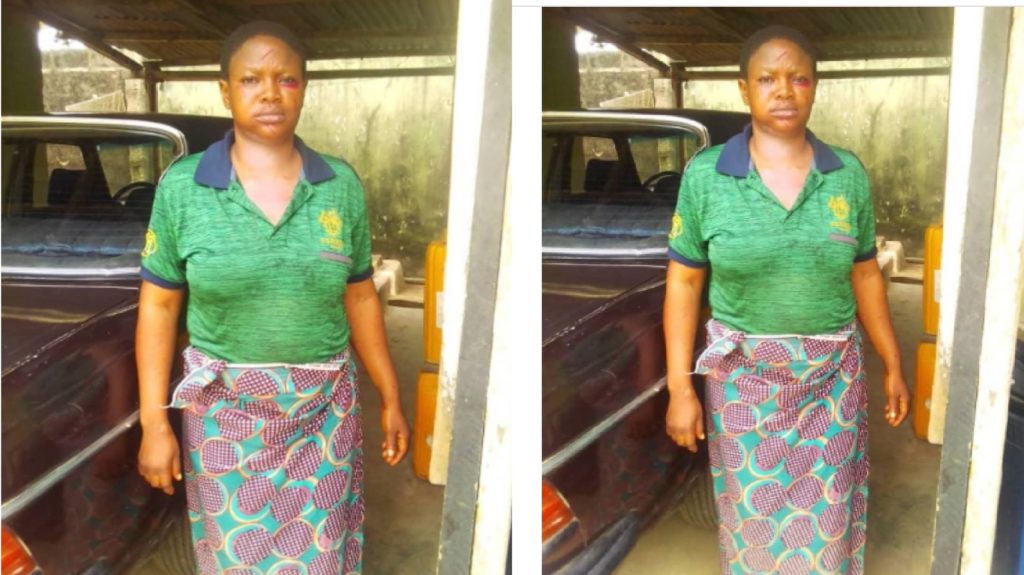 The couple's landlord, Alhaji Lawal Tanimola who confirmed the incident said he discontinued his prayer and called other tenants with whom they forced the door open after hearing Ruth's continuous call for help. He disclosed that the couple have never gone a week in their nearly-two-years' stay in his house without fighting. .
.
.
Tanimola further revealed that Salami was released by the police, barely 24 hours after he was arrested.
Tanimola told PM Express; .
.
. ''We tried to intervene, but the husband stopped us, warning us to back off as we are not party to their marriage. Just like ever before, he was arrested and we all heaved a sigh of relief. But we were stunned to see the man released the next day on the order from above as it was a pure family affair.''
Please follow and like us: