Burna Boy who lost out in winning an award at the 2020 Grammys, had earlier tweeted this

"FACT! I always knew I was and I am THE BEST. Everyone you think is the best KNOWS I'm BEST since Fela Kuti. But @timayatimaya told me something a long time ago that made me not care about being the best. "The World can do without the Best" the world will still spin regardless."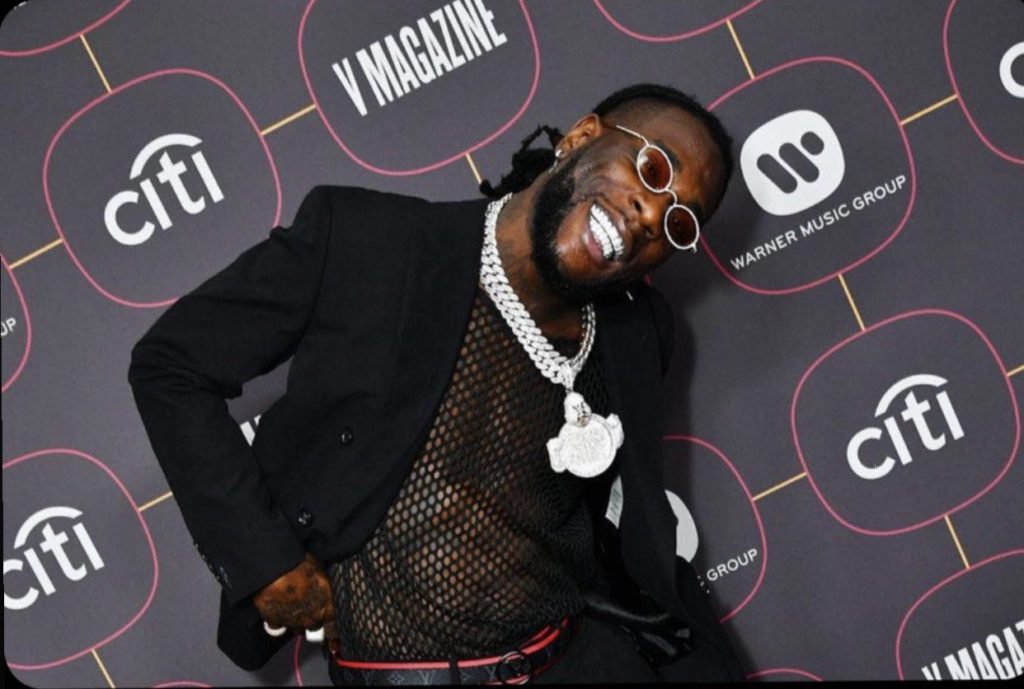 A twitter user who felt this was a diss to his seniors in the industry, asked where he was when afrobeat was "crawling" between 2010-2018. In response, Burna Boy said that nobody paved the way for him. He added that Nigerian singers were begging and paying the western world for their songs to be heard before he brought Africans the respect they now have.

See their exchange below;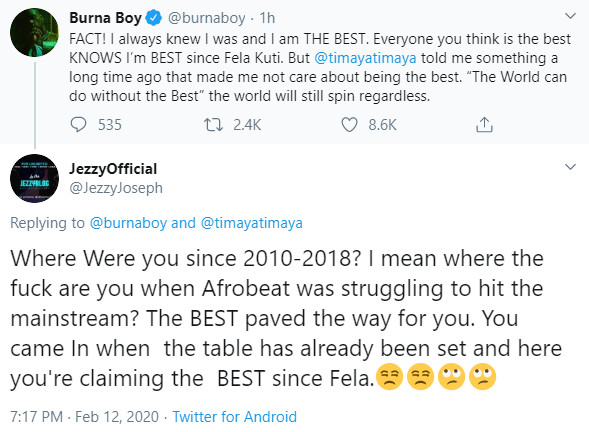 Some Nigerians on Twitter however disgaree with his assertion.
Read the reactions below.