Nollywood actress, Adesua Etomi-Wellington, who's accustomed to sharing wisdom nuggets with her fans on social media has indulged in her wont recently.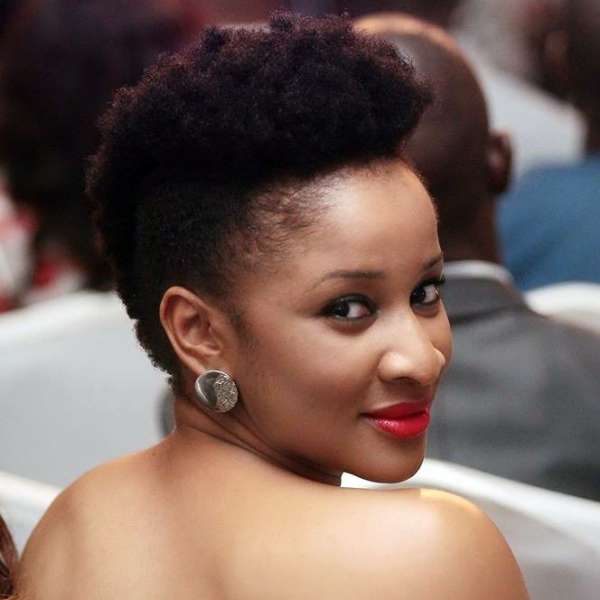 The actress took to Twitter not long ago to share that "as she gets older, she becomes quieter" and she says it's not because she doesn't have what to say but because not every one or every topic deserves her energy.
She wrote on her page,
The older I've gotten, the quieter I've become. Not for lack of what to say but from the realisation that not everyone/every topic deserves my energy.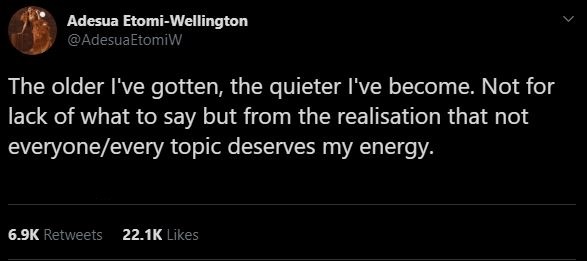 The actress, at the early stages of the Covid-19 pandemic in the country revealed that herself and her husband have been indoors for days prior to the announcement that a participant at the AMVCA tested positive for Coronavirus.
She wrote at the time,
To all of us who attended the AMVCA – please let's stay indoors. I'm begging you. Let's be responsible. Edakun. Bubba and I have been indoors for a few days now but it's imperative that we ALL adhere to the call to self isolate. Let's not unknowingly put others at risk.
Please follow and like us: