DJ Cuppy, in a recent engagement with her sister, Temi Otedola, spoke on her fate on the kind of interactions received on the micro-blogging platform, Twitter.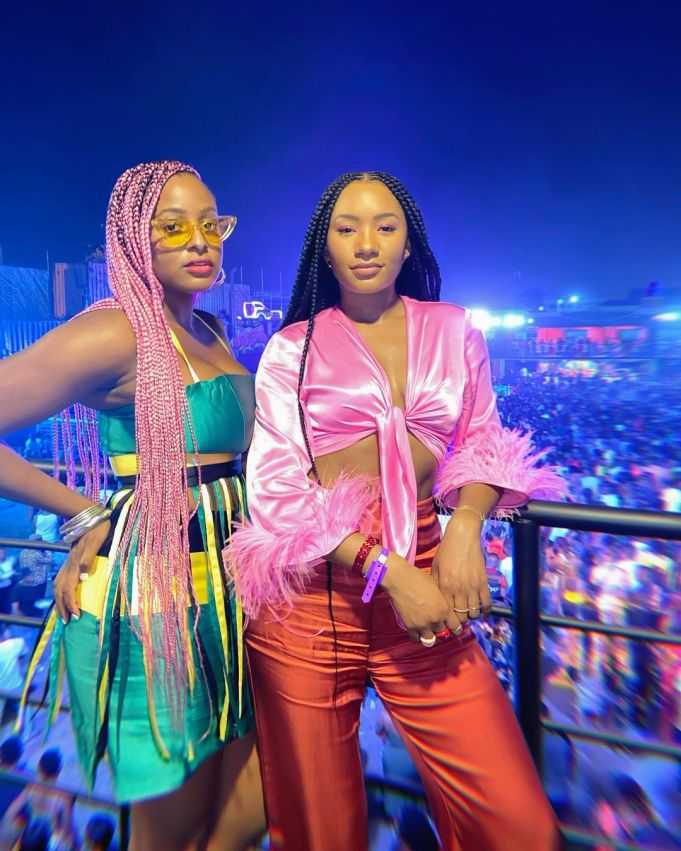 Temi had taken to the platform to express her love for the app as a result of the nice feedbacks she receives from her followers; She wrote, "I love this app".a
In reaction, Cuppy who has been subjected to heavy criticisms on social media in the past told her sister that she is not being bullied as much as they bully her on Twitter.
"Temi, they don't bully you as much as they bully me", she responded.
See the exchange below,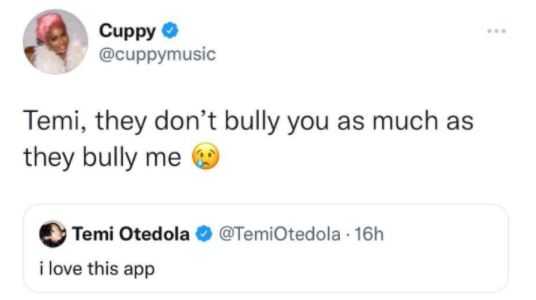 It would be recalled a while ago, DJ Cuppy took to social media to ask her fans and followers for their honest opinion about her look.
The beautiful singing sensation shared a photo of herself and quizzed her fans and followers if they consider her to be the most beautiful girl in Nigeria.
"The most beautiful girl in Nigeria?" she captioned the photo.
See how her fans reacted,
@durumathew12 wrote, "You're beautiful o, But Even if they extend am to top 100, you no see the shirt. Na who don journey Naija before go know to say babes too fine, Goddess fine pass another".
@Graceworld20 wrote, "You're! you're talented, you're hardworking, you strive for more success despite having a billionaire Dad… that's what I know as a beautiful girl….. YOU'RE TRULY BEAUTIFUL CUPPY and I love you for that …"
@JenisysPlay wrote, "Where you keep your sister @TemiOtedola and @temsbaby, U are really beautiful but you are not the most beautiful girl in Nigeria".
@ClyteEmizo wrote, "U no really fine oh. But it is bcos of u are hyped by wealth, na e make u fine o. I wish I get gf like you to marryFace with look of triumph".
@okere_fisayo wrote, "No dae whyn yourself Cuppy many beautiful girls out there more than you, na even your papa dae give you hope sef, there dae! Lol".
Please follow and like us: