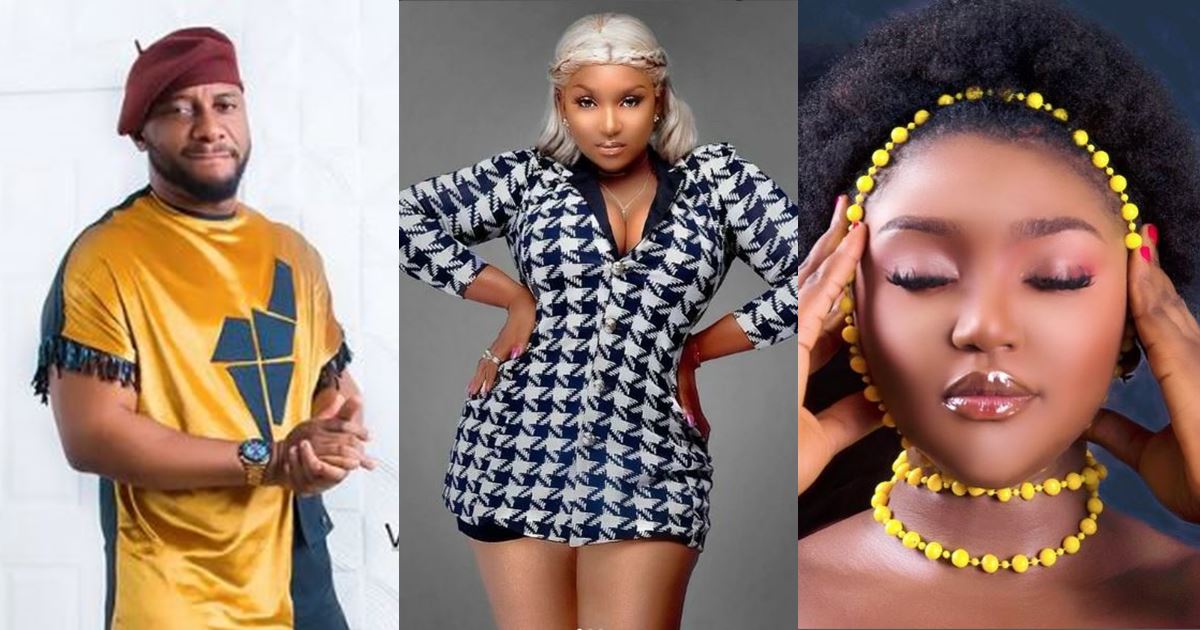 Nollywood actress, Chinedu Bernards Nwankwo, better known as Chi Bernards is said to have given up the ghost a few hours ago.Advertisement
The actress came into the spotlight after she was romantically linked to Nollywood actor, Yul Edochie who was rumoured to have bought her a Volkswagen golf.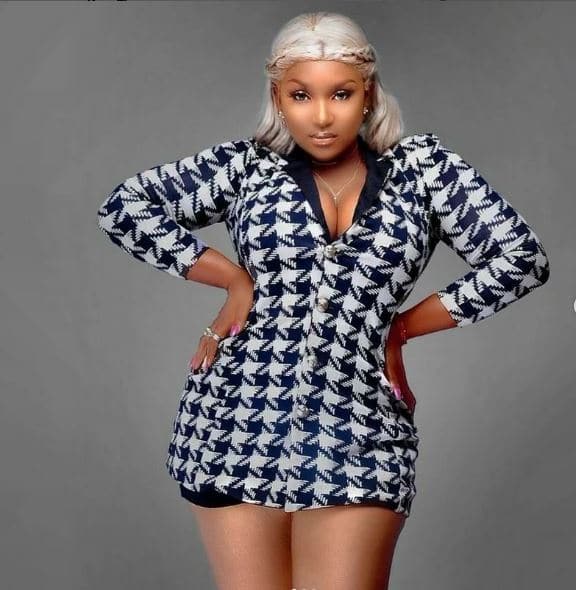 News about the thespian's demise was first shared by the IG gossip blog, Cutie__julss and later confirmed by her colleague, Iheme Nancy who attached photos of her remains.
"We sadly just received the news about the sad demise of Actress Chinedu Nwankwo popularly known as Chi Bernards which occured few hours ago. The late actress has been featured in some hit movies. Her popularity hit many on social media few years back when her romance with actor Yul Edochie hit social media gossips. Yul even was rumoured to have bought her a Volkswagen golf at the time they were dating. She was so young and beautiful. May her gentle soul rest in peace".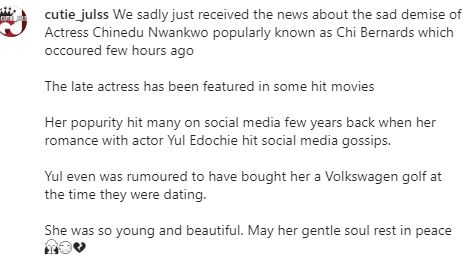 Mourning her friend, Iheme Nancy wrote:
"Just on 22nd you came all the way from Enugu to my hometown for my mother's burial 😭😭😭😭😭😭😭😭😭😭😭😭😭 you chatted me last night for me to reply you this early morning, you said Men are Mean , then you called me to check on me ,😭😭😭😭😭😭 asking me how am coping with my mother's death not knowing it was the last time I will ever hear from you 😭😭😭😭😭😭😭😢😢😢😢Baby your dead shocked me under how many (5) hours and then ,the news of your death 😭😭😭😭😢😢😢 God have mercy on your soul😭😭😭😭😭 I feel broken 😭😭😭😢😢😢😢 Chi babym…. oh my goodness 😭😭😭 when I saw your lifeless body from the video I felt numb 😢 God reveal that which we don't know 🙏🙏🙏. @chi_benards May your soul Rest In Peace 😢"
See the post below:
Please follow and like us: