Big brother naija ex-housemate, Nengi Rebecca Hampson has been applauded by her fans and even non-fans for making her shoes so affordable for everyone.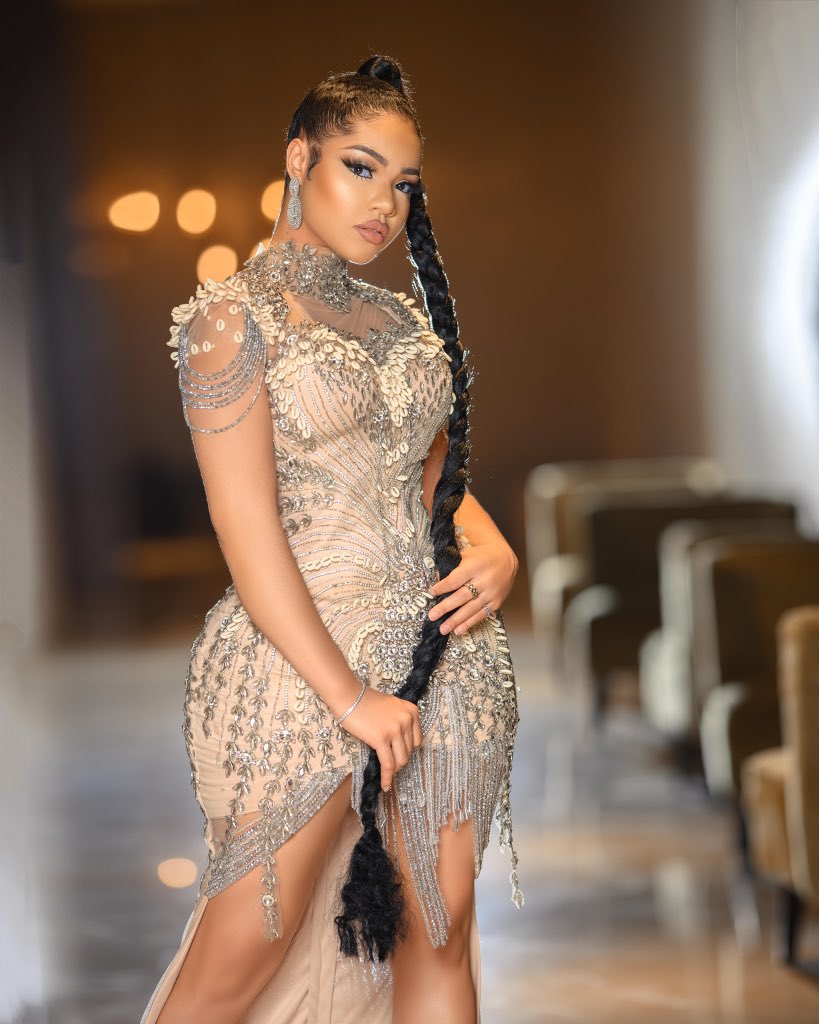 Shoe By Flora was launched yesterday. Prices of the shoes are as low as 10,000 naira. A lot of her fans and celebrities bought so many pair of shoes yesterday.
A fan of Nengi wrote on twitter,
"Nengi Rebecca Hampson! You are an honest woman! A woman of integrity and class! That shoe line proves! even though u knew u had an audience thirsty for you, you still made it Affordable like before. God bless the work of your hands! This business will never fail"
Announcing her new shoe line yesterday, Nengi said she will make sure Shoes By Flora becomes a household name:
"coming out of the show and seeing the love SBF received even with no readily available products, I was convinced SBF is here to stay and decided to work extremely hard to make it a house hold name ."
"It hasn't been an easy one as I embarked on this project at a very busy time in my life but hey… who said entrepreneurship was a smooth ride?.. I am so glad I didn't give up and I want to say a very big Thank You to everyone who worked with me on this Relaunch project . I am beyond grateful to each and everyone of you . To my amazing Fanmily, my Team and Management, I say a very big thank you! Your support really kept me going ."- she wrote.
Please follow and like us: