Nigerian born London singer, Jocey Joseph Ekwuazi, better known as Willie XO seems to have thrown a subtle shade at ex-big brother Naija housemate, Ike Onyema, after he purportedly demanded money from his lover, Mercy Eke, if she wants things to end between them.
In the previous week's episode of their reality TV show, Ike is seen requesting money from Mercy saying; "If You Want To End Things With Me, Pay Me Off".
In the episode, Ike urges Mercy to unfollow the London singer on social media as he felt this would help their relationship move forward.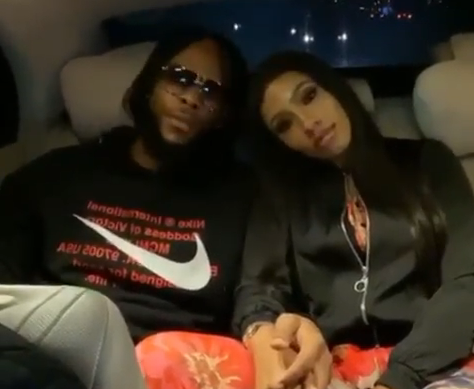 The moment Ike saw Mercy's reaction to what he had just asked her to do, the reality TV star realized his lover wasn't ready to make sacrifices for him.
They had a back and forth on the situation and eventually, Mercy gave in and unfollowed the singer.
It should be recalled that sometime in February, Mercy paid a visit to Willie in London where they both shared photos and videos of each other on Instagram — their gestures fueled the speculations that Mercy may be cheating on Ike with Willie.
In what seems like a subtle shade, Willie has took to his Instagram recently to write,
"Real men give babes mulla and not the other way round but If na money they want o, I go give them double #MoneyLove"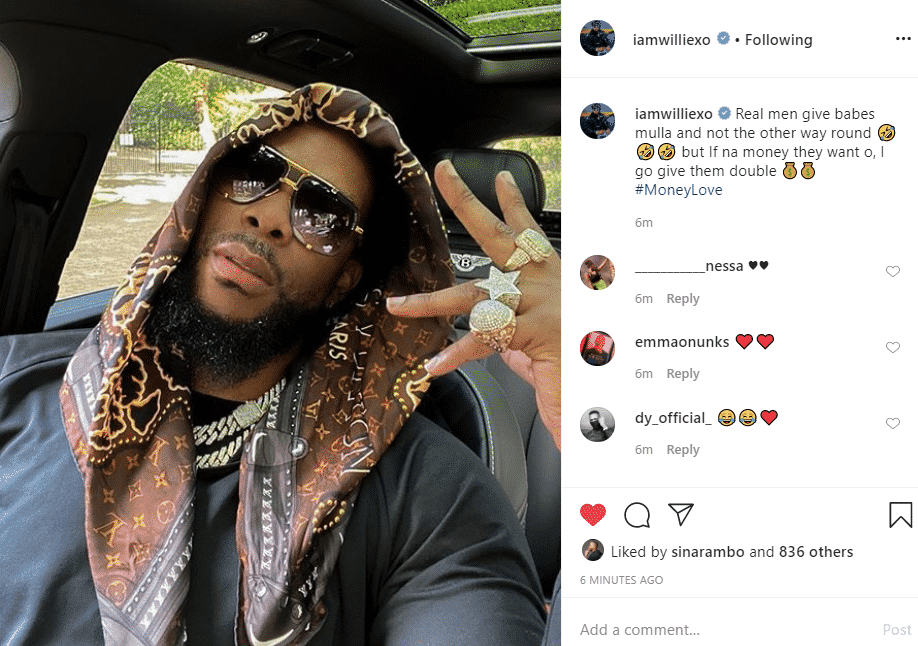 Please follow and like us: